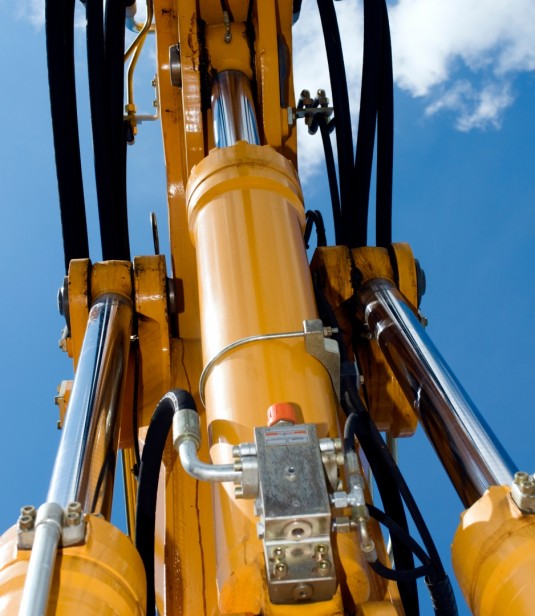 Established 40 years ago in the heart of Modena's great tradition of precision mechanics, specialising in the production of mechanical components to customer designs, we have become a partner of the world's leading manufacturers of machines and equipment based on fluid and hydraulic technology.
 
For around fifteen years, Tessari's workshop has dedicated itself to mechanical grinding, consolidating its skills, gaining experience and creating a company known for its integrity and reliability
In the early 1990s the founder, Luigi Tessari, left the company to Diego Rossetto, an experienced grinder, who took it over together with Lara Borsari. The move opened up new scenarios for the company's future.
 
In the mid-1990s, the company moved to new premises and added new skills related to CNC turning and surface finishing, becoming in effect a full-fledged precision mechanics workshop, specialising in the field of hydraulics.
 
Over the years there have been a series of major acquisitions, which have also involved many of our customers and resulted in the creation of multinational companies such as Poclain ™ and Bosch-Rexroth-Oil Control ™. We have become a precision machine shop, specialising in the complete production of hydraulic components, from feasibility studies to CNC turning, grinding and surface finishing, i.e. from bars through to the production of finished parts.
TACCHELLA Centre Grinder (max. length 500 mm, max. diameter 60 mm, min. diameter 2 mm)
MIKRA CNC LIZZINS centre grinder (max. length 550 mm, max. diameter 50 mm)
2 CNC lathes for hard turning
SCHAUDT Traditional copy grinder for grinding small hydraulic components (max. diameter 30 mm, max. length 200 mm)
FAVRETTO Tangential grinder (working table 350mmx700mm)
GHIRINGHELLI Centreless throughfeed grinder (min. diameter 5 mm, max. diameter 50 mm)
GHIRINGHELLI Centreless plunge cut grinder (min. diameter 1.5mm, max. diameter 40mm)
SUNNEN Conventional lapping machine for small diameters up to 31.75 mm
3 Vibratory rock TUMBLERS for ground workpieces
2 TORNOS Swiss-type lathes (max diameter 26 mm)
2 MORI SEIKI Lathes, bar transit 40 mm
Z-MIKE Laser Micrometer
RUPAC Roughness tester
MITUTOYO Concentricity gauges
BAKER/MITUTOYO Bore meters
STARRETT Optical comparator
RUPAC Video microscope
MITUTOYO Roundness tester
MITUTOYO Micrometers with hundredths and thousandths measurements
MAHR Roundness teste
Machining operations and services
We manufacture hydraulic components according to our customers' designs. The transition from one phase to the next always requires us to carry out rigorous quality controls that allow us to assess the perfection of the part step by step, identifying and promptly diagnosing any deformities or defects. Total control allows us to carefully plan and manage all types of machining operations and reliably meet all our commitments, both in terms of technical quality and with respect to delivery dates and deadlines